The newest member of the family. Beau was rescued thru German Shepherd Rescue Victoria. He is an absolute sweetheart – hence why we named him 'Beau'. He's a 4yr old black, long haired male. Beau didn't know what 'treats' were when he first arrived. He'd never had them, but needless to say he now loves them, so just as well we make such a variety of healthy treats! He's a well mannered, gentle boy who just loves to cuddle & go anywhere in the car.
Logan came to us via Pets Haven in Woodend. An 18 month old black German Shepherd, his photo appeared on the pets rescue website and we instantly knew he was the one. A 2 hrs drive took us to meet him, where we spent and hour just sitting, talking and walking him before bundling him into the car for home. Living on our 5 acres, the herbal 'wormaway' was a great addition to his diet, as he regularly associated with chickens and goats. We had eight glorious years together, but sadly we had to say goodbye last year when an inoperable tumour was found in his liver.
Zoe came to us as a 8 week on puppy. She was very shy & hid under the couch from Zac, but of course grew to adore her big brother. Part german shepherd, part belgium shepherd she grew to be our 'fluffy bum', the tan turning to grey in her later years, by which time she suffered from arthritis along the spine. Thankfully 'ezy bones' was on hand, and helped her to a loving end at 13yrs of age.
Blake was the prodigy of a friends working border collie. It had been 5yrs since Zac has passed and we felt it was time for Zoe to have a friend. He was a cheeky puppy right from the start, but everyone fell for him, including Zoe. He loved spending time with our goats, chickens or just playing around on our 5 acre lot. Its just as well we make a gentle shampoo, because it was impossible to keep this boy clean!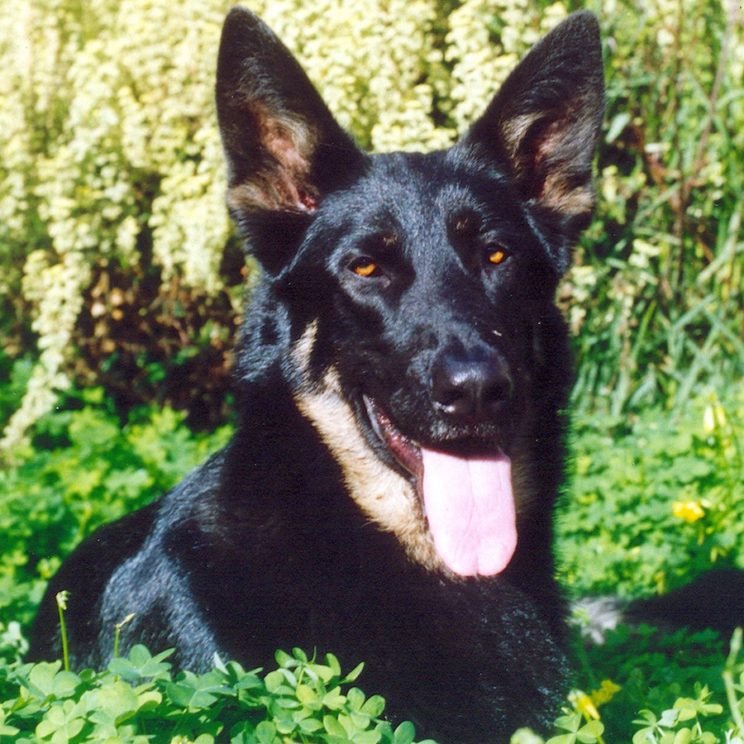 Right from the start, Zac was a steadfast boy. He was a quiet puppy, just sitting there, watching, waiting while his brothers and sisters raced around. A wonderful dog to train, we enjoyed time as part of the eastern german shepherd demo team, visiting school fetes to strut our stuff. But in the beginning he was a bad eater, which helped send us on our journey to study Animal Nutrition and develop products such as 'Hair of the Dog' to add to his meals. He passed away quietly at home, being 13yrs of age.
Friday was our first German Shepherd. She looked like a fluffy bear as a puppy, and grew to be as stubborn as a bear in adult hood! She was also allergic to fleas, which created hot-spots at the base of her tail. Our 'skin-lotion' was formulated especially to deal with this, or any other skin problems. A jet-setting hound, she immigrated with us to Australia from New Zealand in 1988.
Save
Save
Save
Save
Save
Save
Save
Save
Save
Save
Save
Save
Save
Save
Save
Save
Save
Save